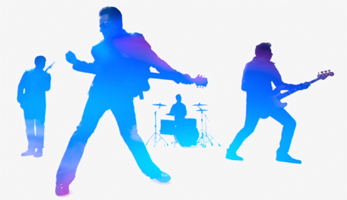 DOES APPLE'S IPHONE6 BLUNDER SHOW THEY ARE LOSING TOUCH WITH MILLENNIALS? 
It's no secret that even the largest brands in the world are still capable of making marketing mistakes. It's just the enormity of the Apple brand that amplified their recent gaffe. The little U2 mix-up seems minor, but guess what….you angered the millennials. Here are a few tips to help you market to millennials and learn from marketing mistakes.  
Stop Interrupting
Traditional Tactics Don't Work With Millennials Anymore
Understand Inbound vs.Outbound Marketing
U2 is Still Pretty Awesome
IT'S JUST FREE MUSIC, WHAT'S THE PROBLEM?
In case you missed it, Apple recently launched their new iPhone 6. The new release came with a FREE album from U2 already in people's iTunes accounts. In the end, approximately 500 million iPhone owners will have access to free music. Who wouldn't like that, right?  Here's the thing Apple CEO Tim Cook forgot. The most popular phrase spoken by the young millennial is "Don't Tell Me What To Do!" Apple quickly distributed a fix for people to get rid of the album and it is still seen as the coolest brand in the world. But this incident definitely put a couple of dents in consumer iConfidence.
HERE ARE SOME TIPS TO AVOID MARKETING MISTAKES AND STAY RELEVANT WITH MILLENNIALS:
1. STOP INTERRUPTING:
Millennial iPhone users consider themselves among the coolest, hippest people on the planet. They take the time to personalize and accessorize their phone cases, they customize their wallpaper and load the apps relevant to them. So who decided it was a good idea to violate their inner sanctum by forcing a 30-year-old band on them? If you don't listen to your audience and just broadcast at them, they will start to tune out your message. Listen before you speak on social media and don't always talk about yourself. We've covered this topic extensively -here-
2. TRADITIONAL TACTICS DON'T WORK. CHANGE YOUR APPROACH
The same marketing strategies that worked back in 1980 (when the first U2 album was released) are almost useless now. But don't get all panicked and start telling the receptionist who updates your MySpace page to make everything "viral." You can't MAKE viral, you have to produce remarkable content and people will share that with other like-minded individuals. Very few things actually go viral but it's ok, so turn that frown upside down. Apple tried to mimic the new release tactics of Beyonce & Jay-Z, but unlike Apple, they were successful because they made their releases feel special and people came to them. The fastest way for a millennial to recognize you as "not cool" is to try to convince them that you're cool. Bono calls this release tactic very "Punk Rock" only after he sells out for boatloads of money from Apple?
3. INBOUND VS. OUTBOUND MARKETING
Inbound marketing is still an abstract thought for some, but it's very simple. Take a minute to think of all of the things you have learned about your industry over the course of your career which have made you an expert in the market. Consider what competitive advantages and benefits you have added for consumers based on your experience. Inbound marketing is when we create remarkable content all about those experiences and advantages. We position that in a way that your audience will find interesting (which they can learn from) and then you cultivate leads from your content into sales. HubSpot's Brian Halligan shows how Inbound marketing creates a sales funnel that brings in the business.With Outbound methods, advertisers are typically talking about themselves. How would that make you feel at a party? If you don't like it, they don't either.
---
EPILOGUE
I would like to state for the record that I happen to like U2. I still think Bono is cooler than a lot of today's performers. I'm not an iPhone user but I have read extensively about Steve Jobs and think that guy was amazing. I'm pretty sure he would have questioned this stunt. Do good things and the people will come to you.
Fun Fact: U2 actually created the theme song for the Millennial generation back in 1987 – check it out –
https://kngmarketing.com/wp-content/uploads/2015/12/U21_blog1.jpg
200
347
Brad Graves
https:///kngmarketing.com/wp-content/uploads/2017/05/logo-banner-300x217.jpg
Brad Graves
2016-01-05 18:51:51
2017-09-27 17:23:32
MARKETING MISTAKES | HOW APPLE FELL FAR FROM THE JOSHUA TREE