If your business isn't at least attempting to capture customer email addresses at the point of sale for marketing or re-marketing purposes, shame on you.
 Since you're reading this, I'm betting you understand how valuable a constantly evolving list of customer emails can be both for marketing and re-marketing purposes.  However, you may be struggling with the most effective ways to actually capture these email addresses in your store or showroom.  Let's start at the beginning.
WHY WE WANT EMAILS
Today, companies like Google, Microsoft, and Apple connect every aspect of your computing experience to your email address, increasing their value. Email addresses, especially those captured at the point of sale, give a business the ability to market efficiently and cost-effectively with specific customers who have interacted with their products.  Furthermore, email addresses are attached to social media accounts like Facebook, Twitter, Instagram, and LinkedIn, allowing a business to create multiple touchpoints for the specific type of customer it is targeting, or to find clones of that customer and market to them.  But how do we get them?
"Can I have your email address?" is an approach with a success rate of about 0.00001% because it immediately puts the customer's guard up.  It triggers nightmares of painfully squinting to find the tiny "unsubscribe" button at the very bottom of the message.  This technique is email mining at its worst  No value equals no email address.  Instead, try giving the customer something he wants first.
Create a standard, non-invasive check sheet sales associates use while interacting with customers.  As products are discussed, make note of the styles, brands, and features that the customer seems especially interested in.  At the point of sale, if the customer needs to continue shopping, an offer to email a list of the products with pictures and prices is rarely refused.  Not only does this approach capture the customer's email, but it also helps segment their information into specific categories for re-marketing purposes which significantly lowers "opt-out" rates.
Flooring, painting, furniture, and other similar home product manufacturers typically offer some sort of "see it in your own home" tool in which customers can upload pictures of their actual room/home and see what that product would look like.  Although these tools are readily available, many customers aren't aware of them.  A savvy salesperson in one of these industries can offer to email the customer a picture of the actual product in their home in exchange for a picture of the room.
OFFER ORGANIZATION AND CONSERVATION
If your POS system has the capability to send email receipts, that's exactly what you should be doing. Receipts via email are easier for a customer to keep track of and they're much better for the environment.  "Can we email you your receipt to help save trees?" is usually enough to get the go-ahead.
How much is an email worth to you?  Based on your business model and product price points, create a "Cash Back" offer valid on the customer's next purchase.  The cash back coupon along with trackable promo codes can be emailed to the customer as a thank you for their qualifying purchase or even browsing your website.  The key is that the offer must be valuable enough for the customer to actually claim it.  For example, giving a customer 5% off their next purchase is probably not going to work, but 15% off or 20% off is a different story if your profit margin allows it.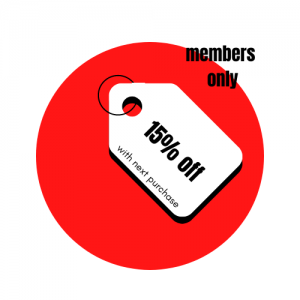 Most customers, especially those "just looking" are hunting for a bargain.  They know what they want but aren't ready to pull the trigger.  VIP clubs that offer "Exclusive Savings" and "Member only Sales" to enrolled customers are a time-tested model to stay top of mind and deliver regular calls-to-action to catch a customer when she is ready to purchase.  "We run sales on this product specifically for our VIP Members" is an extremely effective strategy if a customer likes a product, but not necessarily the price. For example, Sephora obtains emails by offering a "Beauty Insider" membership and in return, the customer gets free birthday gifts, points for spending, and cash back at the end of the year.
Once your value offer and sales procedures are in place to capture customer emails, it's time to integrate your new email list into an inbound marketing strategy that utilizes email marketing, social media, content offers, and landing pages.
Do you want to create a digital marketing strategy, but don't know where to start? Download our Online Marketing Strategy Workbook to help implement a strategy today.
https://kngmarketing.com/wp-content/uploads/2015/12/458x228_EPP_join_the_club_01.jpg
228
458
Brad Graves
https:///kngmarketing.com/wp-content/uploads/2017/05/logo-banner-300x217.jpg
Brad Graves
2021-07-12 05:00:29
2021-07-12 16:52:58
Capture customer email addresses at the Point of Sale